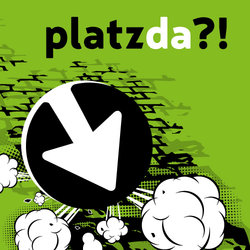 Society
Platz da?!
Solothurn
Der Aktionsmonat «Öffentlicher Raum für alle», bespielt im Mai zum sechsten Mal die Gassen und Plätze der Stadt Solothurn.
Die Aktionen finden überall dort statt, wo Menschen aufeinander treffen. Sie sind immer unverhofft, meistens offensichtlich, manchmal versteckt, selten gewöhnlich und stets interaktiv. Die zentralen Elemente sind mobil: Der «adapter», die fahrbare Plattform, die als Bühne, als Atelier, als Radiostudio, als Ausstellungsort und als anderes mehr fungiert. Erstmals kurvt die «FahrBar» durch die Stadt und überall wo sie Halt macht, wird sie im Nu zum gemütlichen Treffpunkt. Platz da?! ermöglicht Begegnungen zwischen Jung und Alt, schafft Öffentlichkeit und trägt dazu bei, dass Freiräume für alle Generationen lebendige und attraktive Orte sind.

Programm und weitere Infos: www.platzda-so.ch
Date
To 31/5/2019 every Wed to Sun 08:00 - 22:00 h

Price
Die Aktionen sind kostenlos – Beiträge in die Kollekte sind willkommen.
Benefits
Voluntary contribution / collection