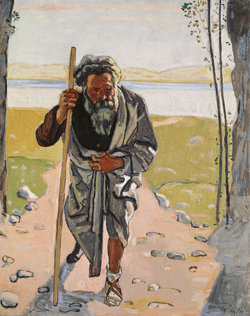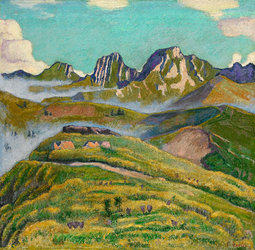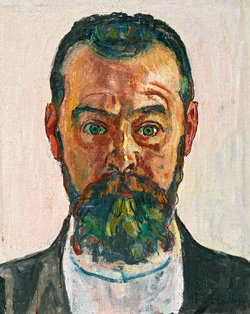 Highlights, Expositions
Ferdinand Hodler
Musée jurassien d'art et d'histoire, Delémont
This exhibition offers an extraordinary opportunity to admire the works of one of the most famous Swiss painters.
At the close of the festivities honouring the 100th year of death of Ferdinand Hodler, to whom numerous exhibitions in Vienna, Geneva, Bern, and Pully were dedicated, the Musée Jurassien d'Art et d'Histoire now shows works of this renowned Swiss painter from 25 May to 8 September.

The exhibition presents about a dozen paintings, 20 drawings, and 40 documents on the life and work of the artist, as well as lectures and guided visits with the curator of the exhibition, Niklaus Manuel Güdel.
Date
To 8/9/2019 every Tues 14:00 - 17:00 h

every Wed 14:00 - 17:00 h

every Thurs 14:00 - 17:00 h

every Fri 14:00 - 17:00 h

every Sat 11:00 - 18:00 h

Show All
every Sun 11:00 - 18:00 h

Price
Prices per person :
* Adults : CHF 6.00
* - : CHF 4.00
Address
Musée jurassien d'art et d'histoire
Rue du 23-Juin 52
2800 Delémont
Contact
Musée jurassien d'art et d'histoire
Rue du 23-Juin 52
2800 Delémont
contact@mjah.ch
+41 32 422 80 77

Link